The Mountain (aka "Mountie")'s Web Page
Domestic Short Hair / Tabby / Mixed : : Male (neutered) : : Adult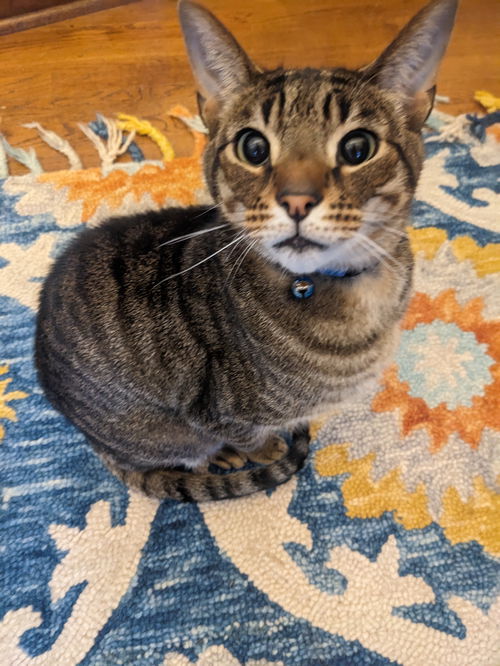 I would love you more than you can imagine.
Please adopt me!
Print an adoption flyer for The Mountain (aka "Mountie")!
About The Mountain (aka "Mountie")

Status: Available for Adoption (adoption info)
Species: Cat
Rescue ID: F23-020
General Color: Brown Tabby
Color: Brown Tabby / Tabby
Current Age: 4 Years 3 Months (best estimate)

Declawed: No
Housetrained: Yes
Owner Experience Needed: Species
The Mountain is a chatty fellow! He is a sweet and docile boy with some anxiety issues. He tends to get bullied by other animals in a household, letting them hog all the attention and food until he gets scared that there won't be any for him. We think he would do best in a home where he is the only cat.

He has some special dietary needs. The Mountain eats a special food and gets steroid shots to help his tummy, and needs his dry food available to him at all times. He would do well in a quieter home with considerate children or adults who will give him love and affection. The Mountain wants a home that is all about him!
More about The Mountain (aka "Mountie")
Is Not Good with Dogs
,
Not Good with Cats
,
Good with Older/Considerate Kids Only
,
Good with Adults
,
Needs special care
Special Needs: Needs special diet and monthly steroid shots.
If you are interested in adopting, please read our Adoption FAQs, then fill out an adoption application here .